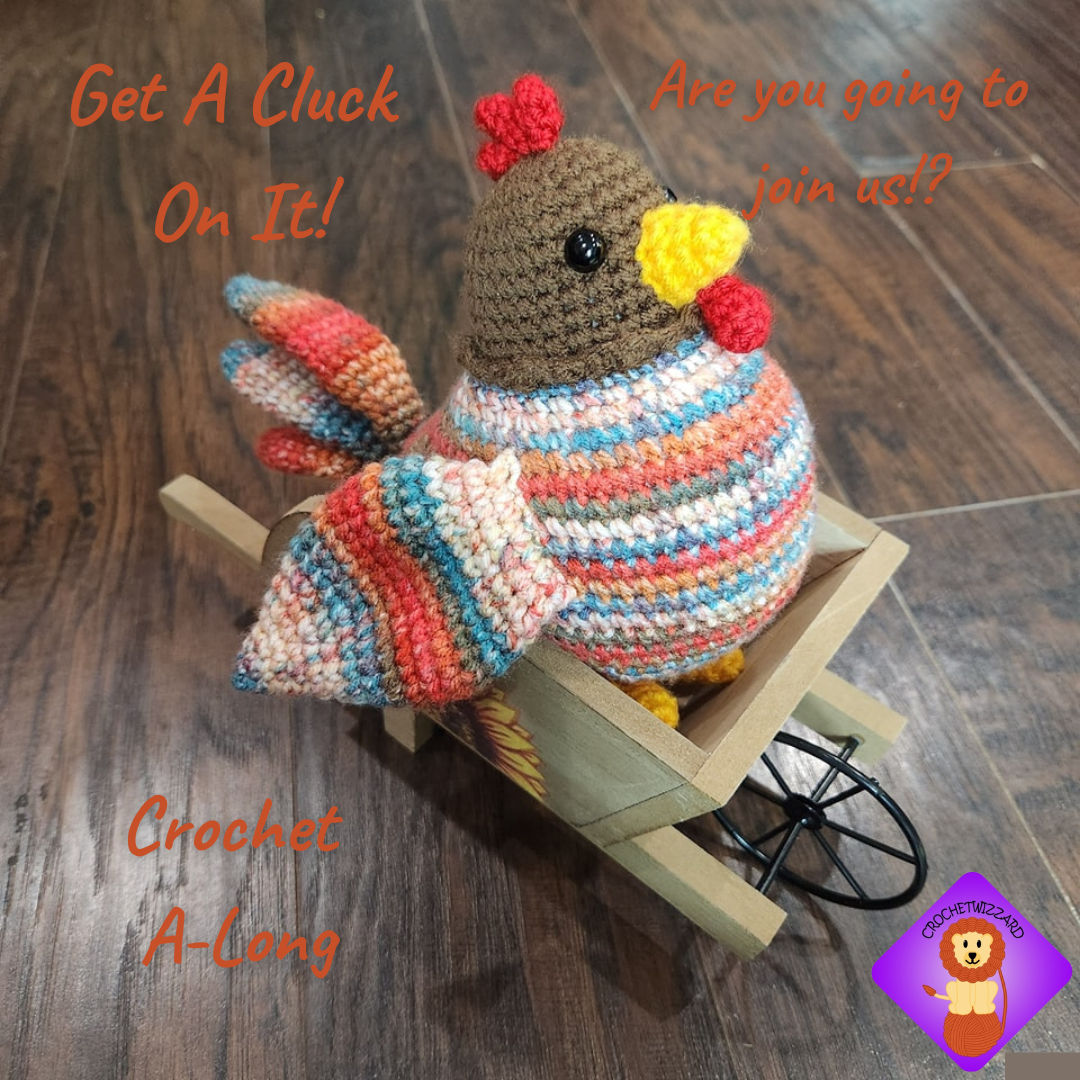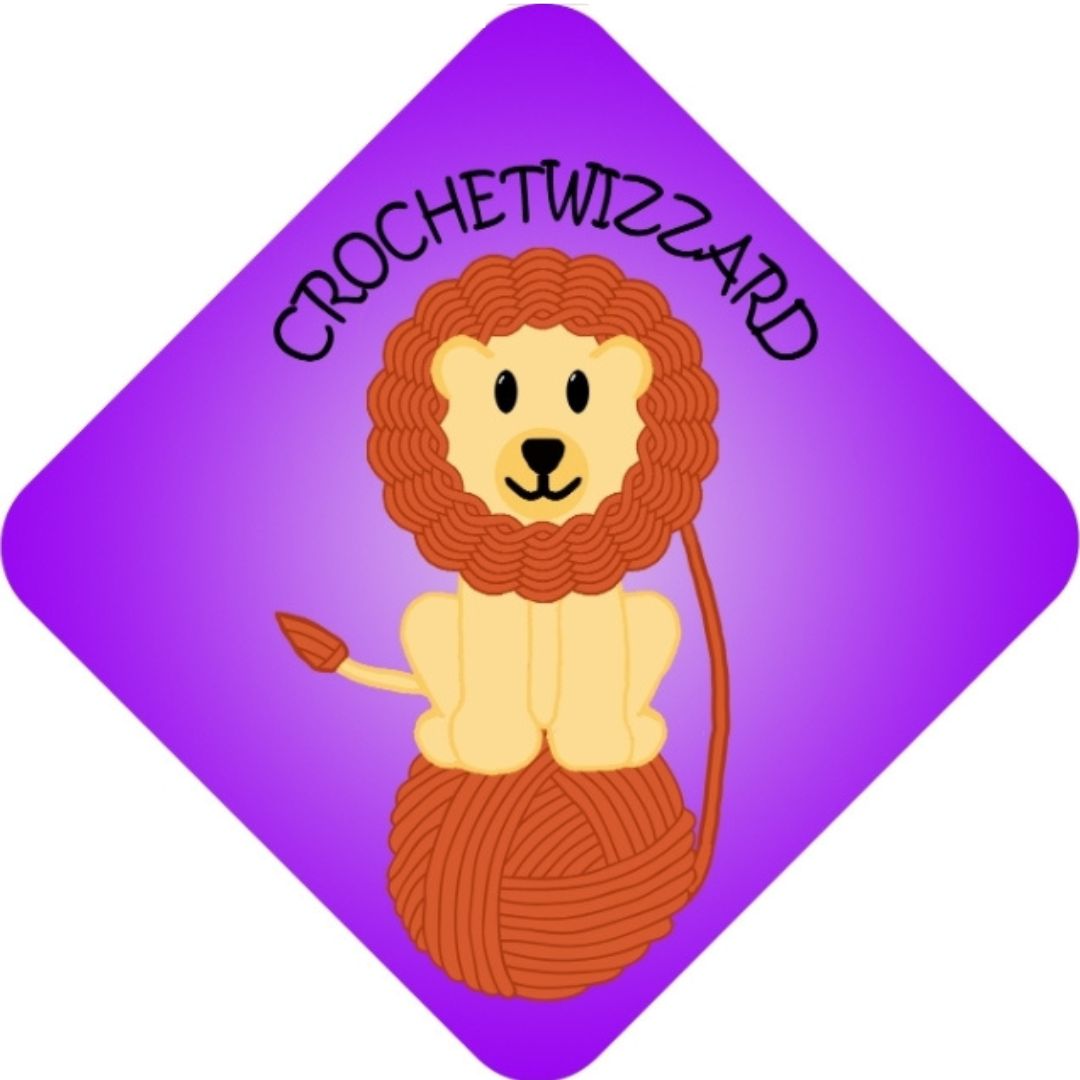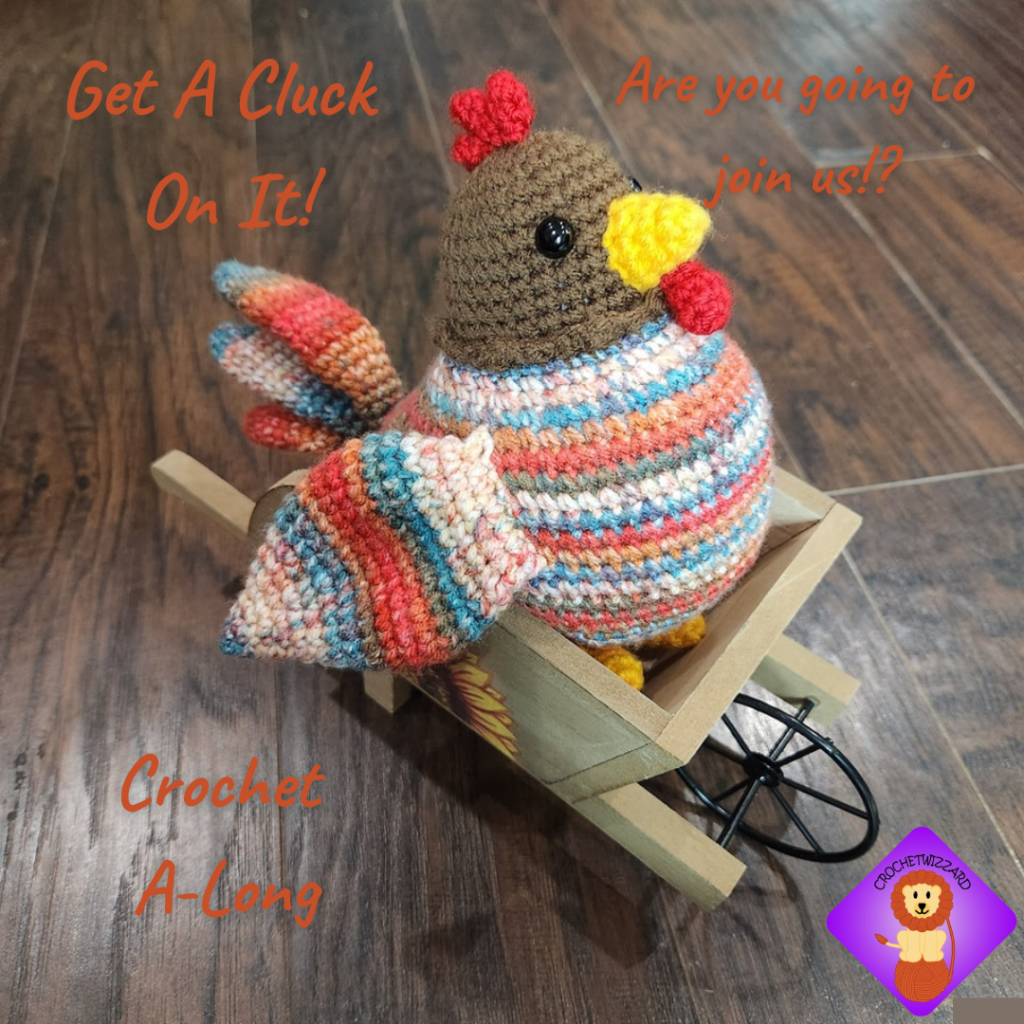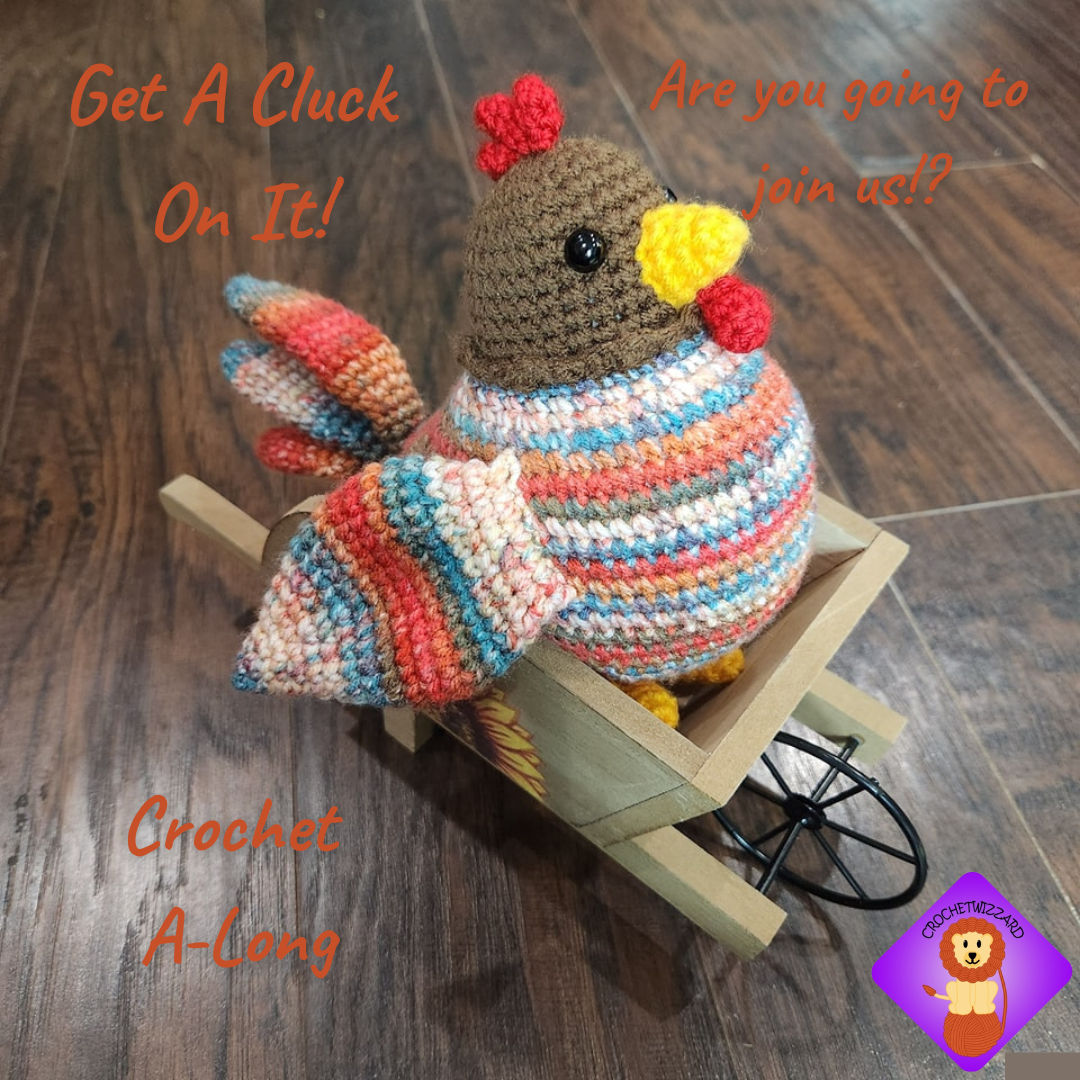 Hello Friends!
We are officially going to get the #getacluckonitcal on the road! You have all been so kind, supportive, and excited about this pattern that I just had to do a CAL with you all! I am so excited to be doing this CAL! I hope you are as excited as I am! This is going to be such a fun CAL! I had testers fighting over being able to test Aren! Even they are so excited about her pattern! So be excited!! This is going to be a great CAL!
Pattern: Aren the Chicken
Start Date: November 5th, 2022
Total Duration: 12 days
Duration Per Part: 3 Days
Get a head start on the CAL and get your own copy of the pattern here!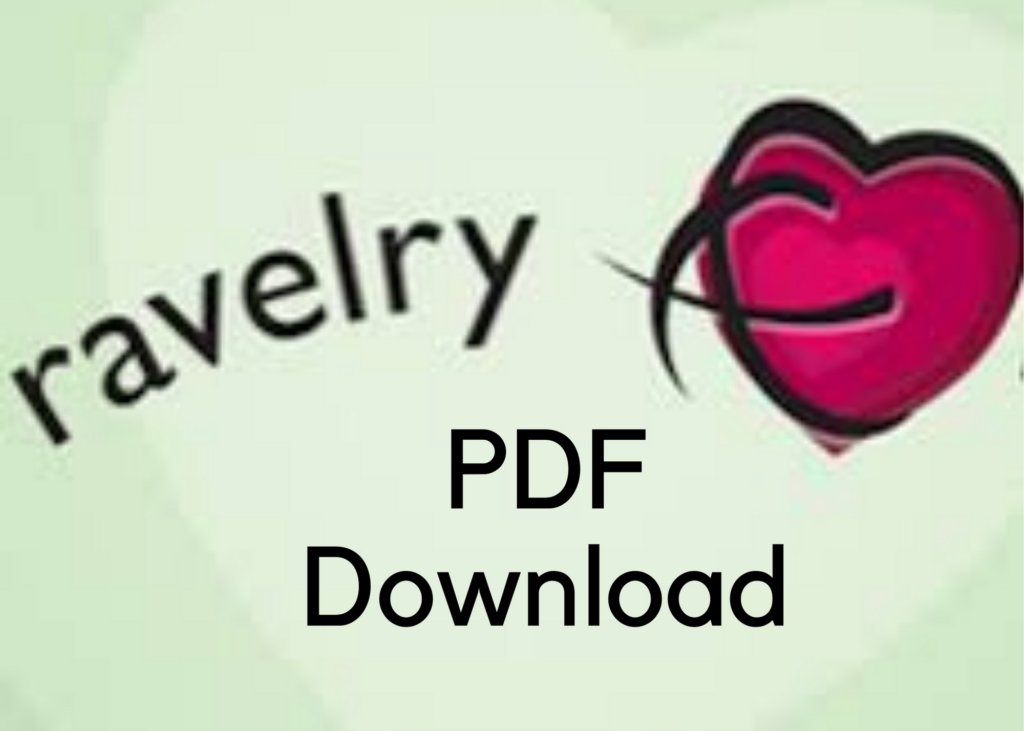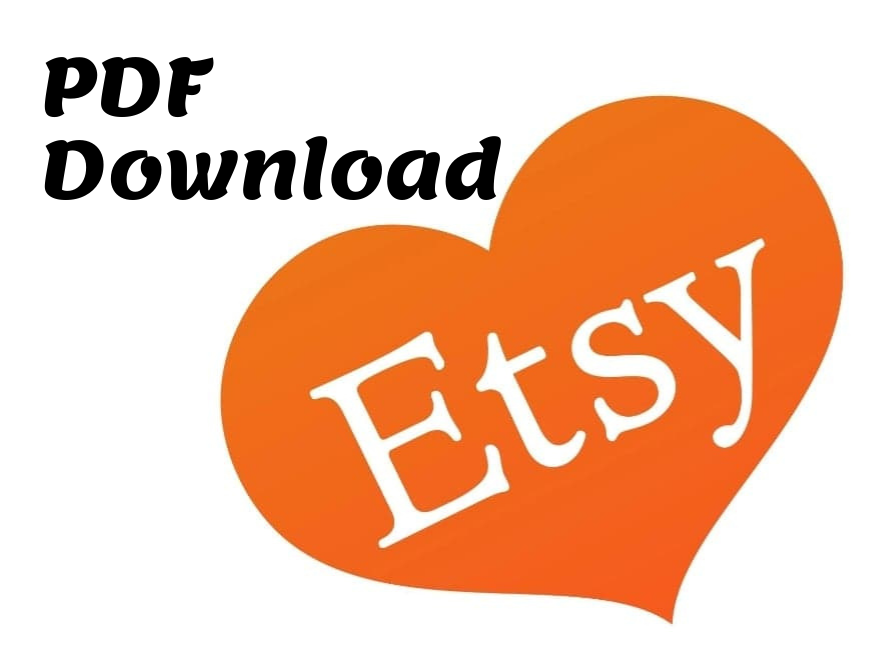 Here is the schedule for the Get A Cluck On It CAL and links to the different parts!
Materials-
Worsted weight yarn

Brown, body color, yellow, red, and white.

Hook size 3.5mm (E)
10mm Safety Eyes, or an alternative form of eyes
Stitch Marker
PolyFill
Tapestry Needle
Scissors
Sewing Pins
US Terminology-
Abbreviations-
Rd(s)- Round(s)
MR- Magic Ring
St(s)- Stitch(s)
Sc- Single Crochet
Dc- Double Crochet
Inc- Increase
Dec- Invisible Decrease

In front loops only pick up the next two loops, yarn over, and pull through 2 loops.

FO- Fasten Off
FLO- Front Loop Only- for closing up holes.
Notes-
Magic Ring Alternative- chain 2 and single crochet in the second chain from the hook.
This will be crocheted in the round.
If not specified or in () repeat to the end of the round.
Stuff as you go.
While you are working, make sure you mark your calendars for my upcoming events! I have a mini super Christmas CAL coming up in December in my Facebook group. Then 2 Collab CAL's: The Adorable World of Arctic Animals CAL starting in January, and then an Easter themed CAL starting in March! I am so excited about these upcoming CAL's! Things are growing and developing here with these wonderful CAL's!!
Thank you so much for your participation!
I would love to see your pictures! Please tag me in your pictures,
@crochetwizzard #crochetwizzard #francinethefox #crochetfox!
If you have any questions, please feel free to contact me! You can direct message me on Facebook or Instagram at @crochetwizzard or email me at amidesigns@crochetwizzard.com.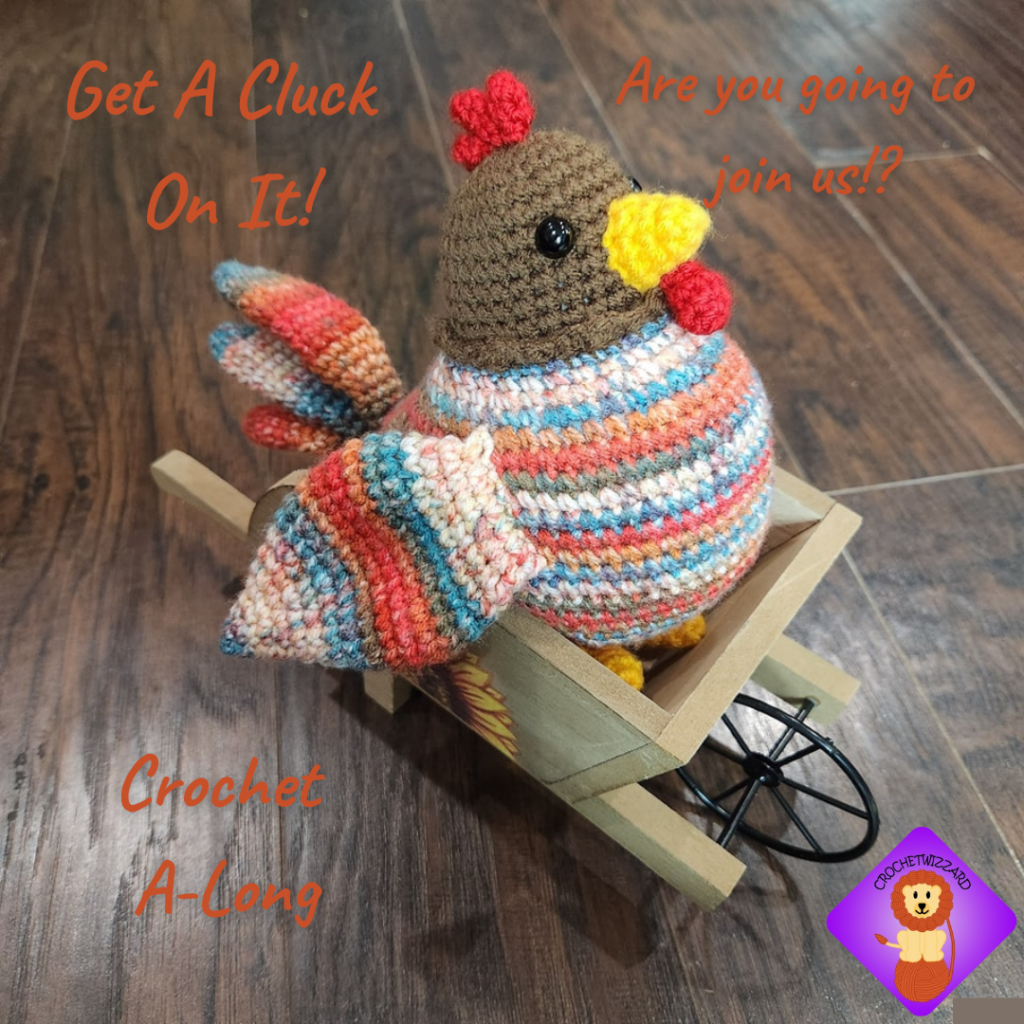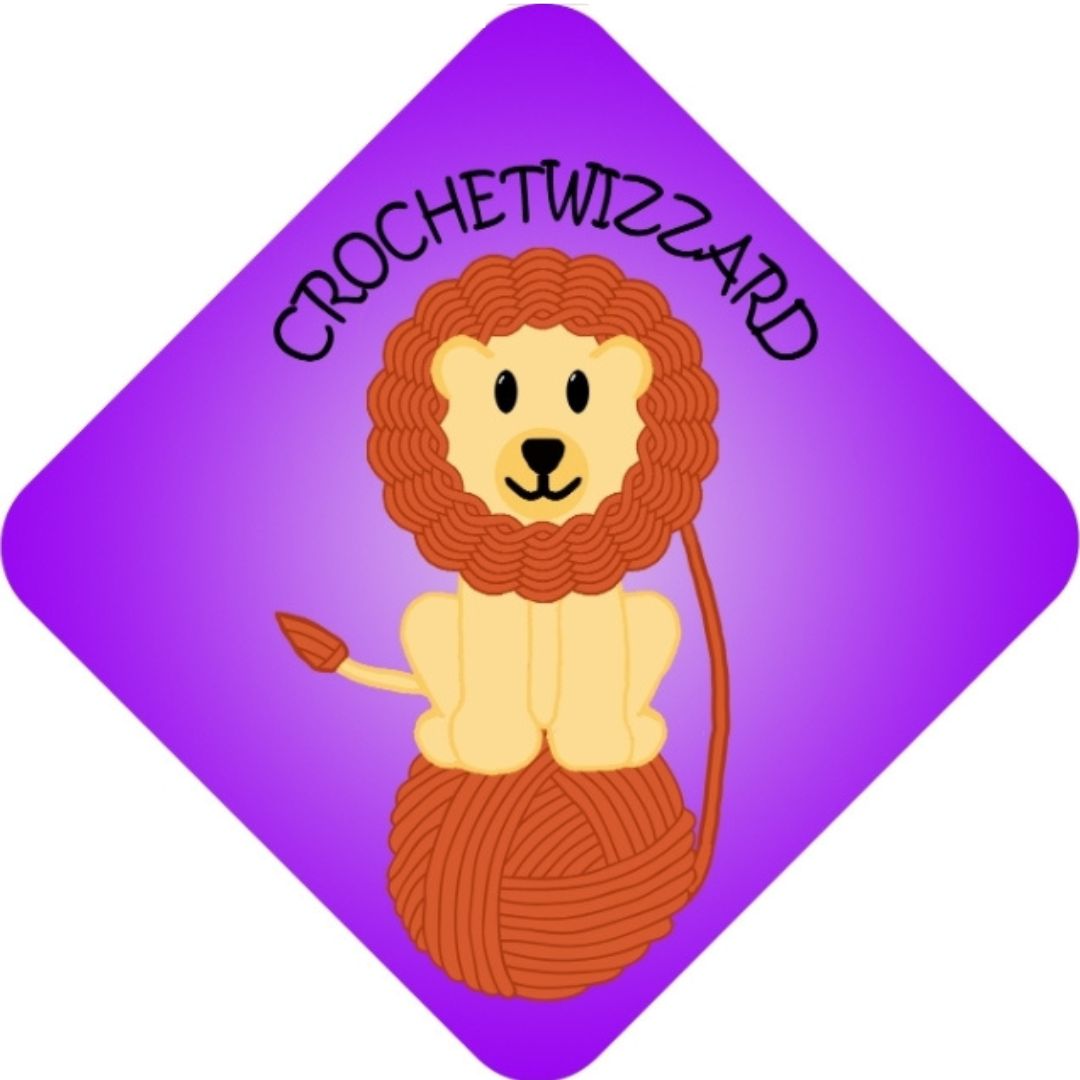 Enjoy!
Thanks! The CrochetWizzard!